Video cameras are constantly evolving so its crucial to use the right camera for each particular project. One camera does not do everything perfectly.
A large sensor camera's with very shallow depth of field and one that does not work well on the shoulder probably would not be a good choice for a fast moving ENG shoot. And on the other hand an ENG camera that is good hand held but with a smaller sensor may not give the best and most cinematic images.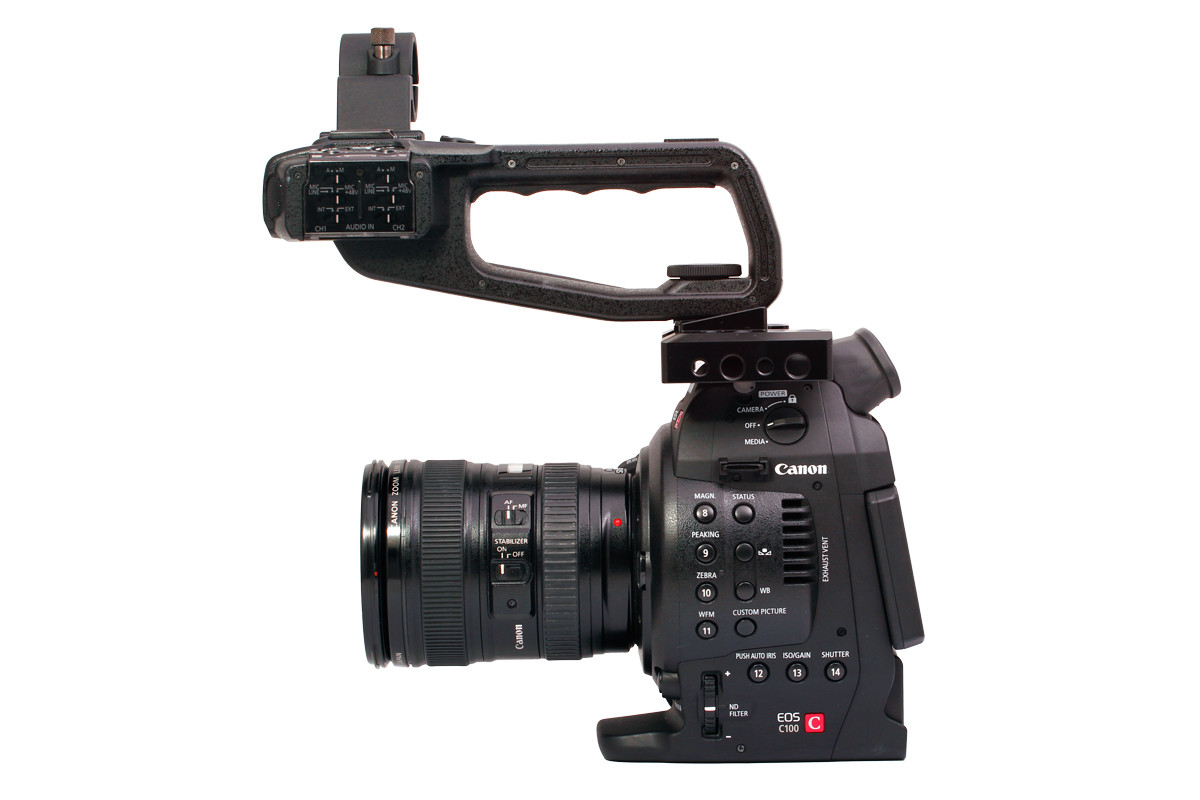 Canon C300
For a more cinematic filmic look we have the Canon C300 Super 35mm sensor camera. The C300 has proved its popularity and paired with a variety of our Canon lenses, makes great film-like images.
CANON 5D MARK III
We also have the Canon 5D Mark III which makes a great companion and second unit to the C300.
PANASONIC HPX 300/600
For more run and gun type shoots,we have our Panasonic HPX 300 and HPX 600 P2 HD cameras with servo zoom lenses. Sometimes an on the shoulder true ENG camera with a fast zoom servo lens is the right choice.
GO PRO
For action or shooting in tight places such as vehicles, we have a selection of Go Pro cameras.
Looking to shoot with a camera not listed ?
All production packages include:
A small monitor, small light kit made up of a combination of Arri lights, Kino flos, and flat-panel lights, ac cables, batteries, dimmers, gels, tripod, and include a small grip package.
All sound packages include:
Stereo mixers with multiple inputs,hand mic, at least 2 wireless mics, boom mic and many can also provide separate sound files after the shoot.
We can also provide additional equipment:
Teleprompters, sliders, dolly & jibs, larger monitors, green screen, lighting & grip truck, external, recorders, and MORE !
Each shoot is different:
We will discuss each shoot's technical and creative requirements to determine if any additional equipment might be recommended.
And at all times, we will work hard to accommodate your budget!
We are not a rental house and take immaculate care of all of our equipment.